What does BoiseBox Storage offer?
At BoiseBox Storage we offer a portable storage solution to fit the customers needs. Our storage solution is great for moving, remodels, restoration projects and much more. The options are endless when the unit can be delivered to your doorstep.
Our storage containers are very spacious and clean, with the double swinging doors it creates easy access for you to get your things in and out of the units. Our portable storage units operate similar to PODS. However, unlike PODS, the BoiseBox portable storage container is built with heavy-duty specifications, all the units are steel containers that provide vault like protection.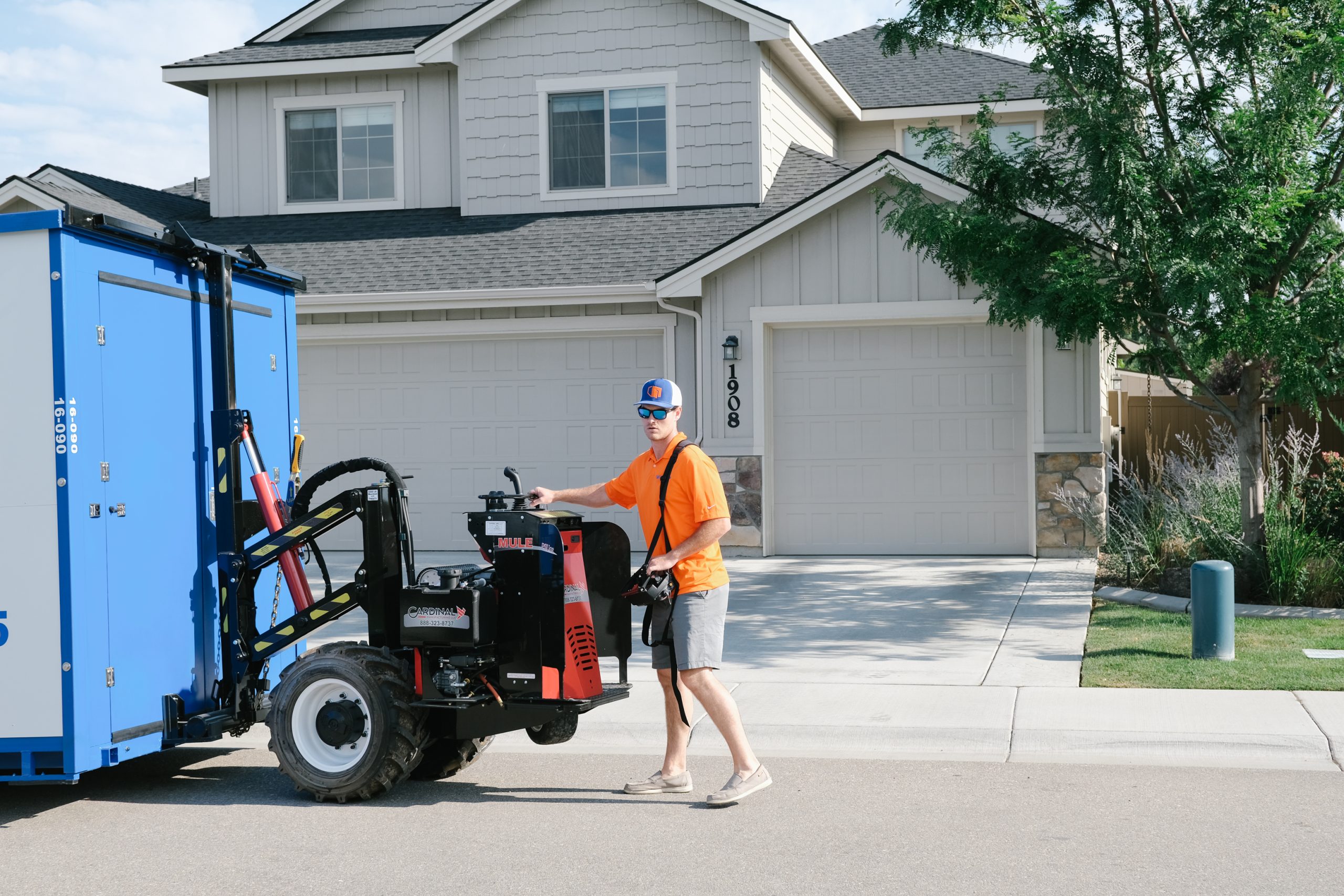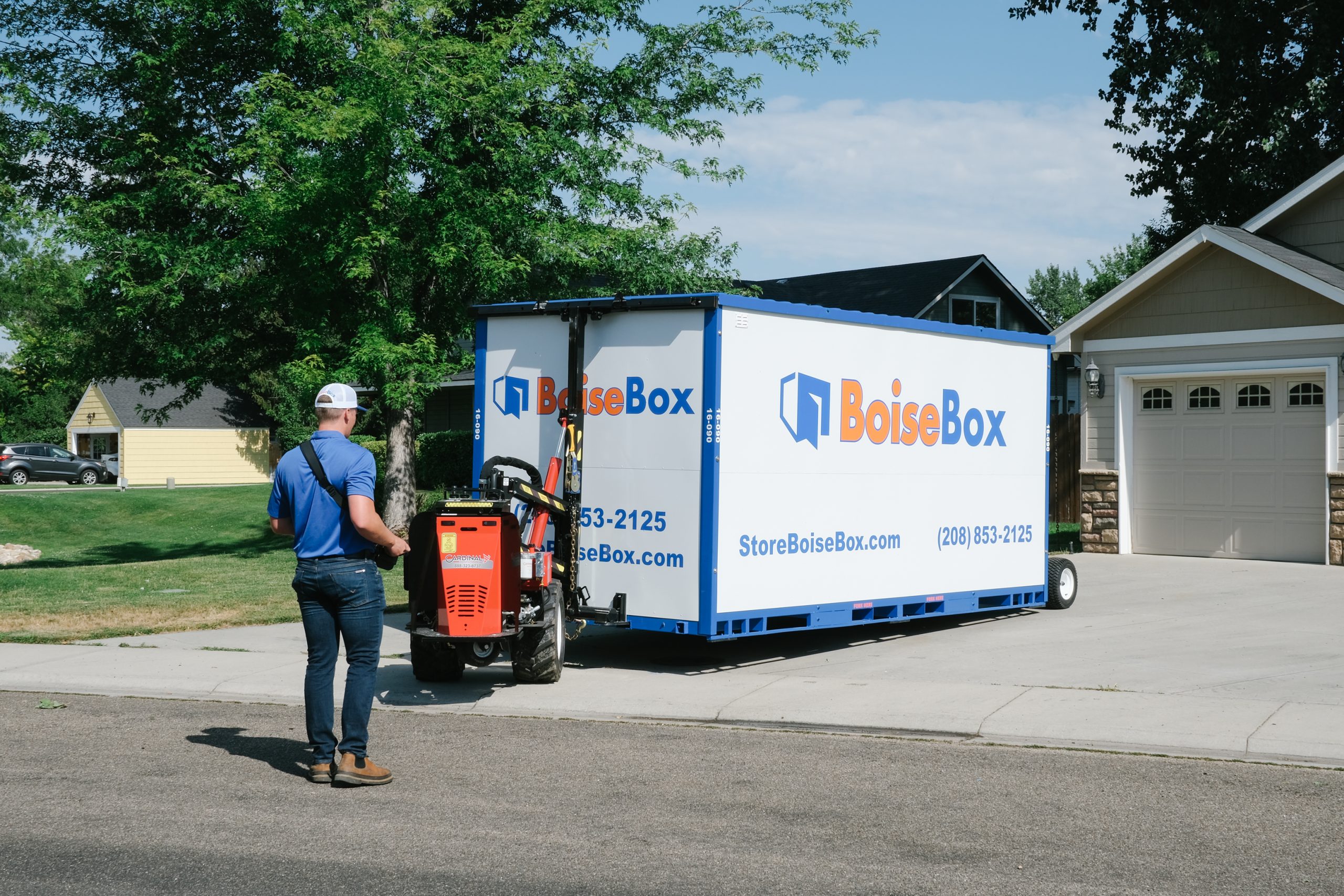 Why choose BoiseBox Storage?
We recommend that if you are planning a move, a remodel, or are just looking for more storage space at your location, then the BoiseBox portable storage unit is perfect for you.
Another great aspect of the Portable Storage unit is the convenience. By using our remote-controlled MULE system, we deliver the BoiseBox container to your location and place it where you need it driveway, backyard, curbside, etc. This system sets us apart from other companies because it allows for way more flexibility in where we can place your BoiseBox storage container on your property.
Once the BoiseBox storage container is in place, take your time, and conveniently have access to more storage. Once you are finished loading up your BoiseBox storage container, you can either have us pick up the BoiseBox storage container and store it at our offsite storage yard or continue to have the BoiseBox container at your location.
Who are we?
BoiseBox is a local business here in Boise, Idaho owned and ran by Boise State alumni. We are not a franchise like some of the large companies and we value the customer experience. We do not operate from a call center 100s of miles away like our competitors. In fact, each customer communicates directly with our delivery personnel making delivery and logistics go as smooth as possible.